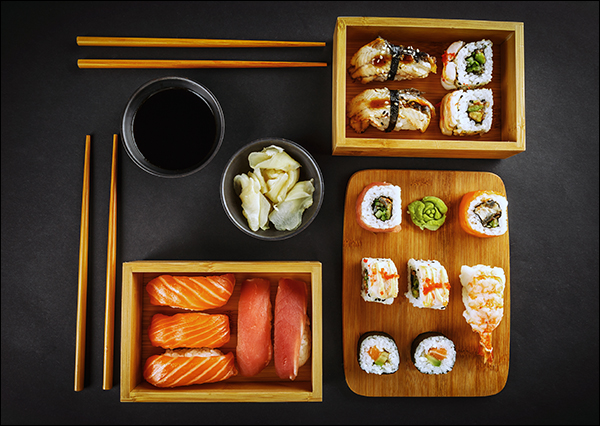 Looking for sushi in Fargo?  Asian restaurants are an always growing mainstay in the F-M area.  We will give you a rundown of the best places in town to grab a roll, or have all you can eat! This is not a ranking, just a list.
Kobe's is the veteran of sushi places in Fargo.  They have been entertaining us with high hibachi flames and fantastic Japanese cuisine for years.  They offer daily specials, reservations and chop stick lessons in more of a classic style atmosphere!
Samurai will serve you up excellent Japanese & Thai cuisine in more of a modern sleek atmosphere.  Asian fusion and a sushi bar are also staples here.  They offer online ordering for take out and great coupons on their website!
Tucked away downtown Fargo and sharing floor space with Poke Bowl, Wasabi features an open atmosphere and specialties of sushi that you won't find anywhere else!  Their focus is creativity, texture and flavor.
If you want Asian cuisine that will excite all of your senses and your pocket book, then look no further!  Osaka has swept 7 cities in MN, and now has taken over Fargo.  They are also a seafood steakhouse and a full bar, featuring Japanese beer and a wine list. Their hibachi has some of the best fried rice in town!
Izumi is the new kid on the block, and the first restaurant to offer all you can eat sushi options!  Affordable prices and a great selection will keep you coming back for more.  Ordering online is also available.
With seafood flown in daily from around the world, you can always expect the freshest sushi. Sushi lovers and novices alike can enjoy the Grand Sushi Bar in a chic ambiance.