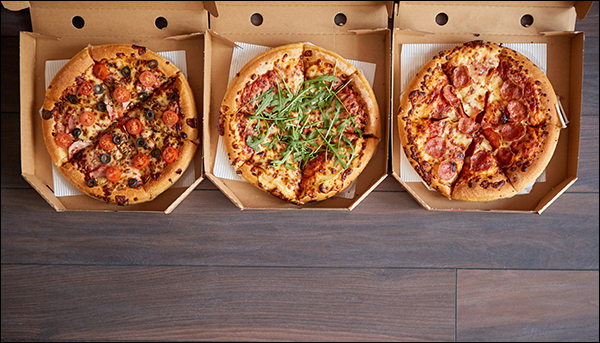 Ahhhhhh pizza.  We love it, we crave it, we can't get enough of it.  Like burgers, there are a lot of options for pizza these days.  It's essentially flooding us at any time of the day, frozen or fresh.  There are a lot of great options in Fargo, but here are what we think are the pizzas that stand out above the rest!
Made with the areas only Hot Rocks oven, choose from 8 specialties, a rotating weekly special pizza and of course, build your own. You will not be disappointed!
Find your favorite out of their 17 specialty pizzas, like the Rancher or Humble Pie, in a unique Montana atmosphere.
Moorhead's latest offering left us very impressed.  Great atmosphere and even better pizza!  Their pizzas come out very fast!  They have a world class oven and local Moorhead history built in to your experience.
This Grand Forks native and local favorite knows pizza, and they know it well.  Not only do they have 34 gourmet pizza options, they are also THE place to go if you want to pair wine with your pizza.
Fargo's staple of New York style & pizza by the slice, BIG slices!  11 pizza options, great specials, 5 locations and great patio space for your summertime relaxation needs.
Their overall motto is, if you can dream it, they can build. They do this with burgers, salads and pizza! Choose from 6 specialties like a Reuben pizza, or build your own from a very extensive list of custom options.
Blaze is an awesome fast growing chain that focuses on healthful, artisan, fast fire blazed pizzas. The 11 inch is their specialty, but now they offer large pizzas as well.
Local ingredients and handmade pizza dough right here in ND!  True artisan pizza made in a woodfire oven.  They offer 6 specialty pizzas to choose from.  A variety of local and regional tap beer is also flowing.
If you want a cozy atmosphere with a touch of class, be sure to try some wood fire pizza from Rustic in downtown Moorhead. They have 11 unique specialty pizza and a great happy hour!
It may be out of a local convince store, but their offerings rival that of the major national chains, easily. They offer 11 specialties, 3 sizes and 3 crusts, including gluten free! The biggest reason they made the list, is their amazing breakfast pizza. If you haven't tried it yet, what in the world are you waiting for?